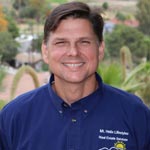 Realtor & Real Estate Services
Mt Helix Lifestyles
8030 La Mesa Blvd #261,
La Mesa, CA 91942
Here we post our upcoming events and weekly speakers. If you have any other thoughts, ideas, or suggestions, please share them at our next Thursday meeting.
Weekly Meetings and Speakers:
07/04: NO Meeting - Holiday
07/11: C. J. Gilbert
07/18: Pamela Dose
07/25: Ray Duchene
» Upcoming Speakers: Dan Newland, Brandon Gehring, Josh Hill
Upcoming Events:
Thank you for joining us at our last Club Social at Optimum Condition -- We had a great time!
Invite a Guest:
Send this link to anyone you'd like to invite as a guest:
» http://www.ecreferrals.com/guest-invite.htm
(Copy and Paste this link into your text or e-mail invite.)
Announcements:
Get a new "mini-site" upgrade for your directory listing just like C. J. !!
New Members:
Like us on Facebook: